Real User Reviews
Real User Reviews
Real User Reviews
Reviews of software and hardware that I use (or at least tried). Some of these will be longer and some just quick blurbs, but all will be products that I have actually used and generally used for a while.
I've broken my reviews down into the following:
Craig Prall
Wed, 01/04/2012 - 20:26
Hardware
Hardware
Hardware
Welcome to the hardware review section of the site. Here I have some reviews of hardware that I've used personally. Mostly, it will be hardware I really like because I don't have time to write about the stuff I don't like. (Unless I really, really hate it and wouldn't wish it on my worst enemy.)
Craig Prall
Wed, 01/04/2012 - 20:54
Antec Three Hundred Gaming Case
Antec Three Hundred Gaming Case
I recently upgraded my son's gaming PC to dual Nvidia 8800 GTs in SLI and immediately noticed the temperatures were much higher than they should be. This was a very old Antec case and lacked sufficient airflow. I couldn't find a model number on it anywhere, but its QC stamp was from 2000. It only had two fans (other than the fan in the PSU): an 80mm fan sucking in air at the bottom front and a 60mm fan in the top back, just below the power supply. Time for a new case to handle the heat generation of dual GPUs and the CPU. Since I really love my Antec Nine Hundred case, but I didn't need quite the same room for this build, I decided to try its little brother the Antec Three Hundred. (The link is to the newer Antec Three Hundred Two, which is the replacement.)
Cheap, But Not Cheap
The Antec Three Hundred sells at Newegg.com from $45 to $70 depending on your luck plus shipping. Antec later introduced the Antec Three Hundred Illusion case which goes for about $70 that includes two Antec 120mm three speed fans in the front drive bays. The latter case a great deal since there are no quality 120mm fans for difference in cost.
Either way, that's a very good price for a very solid case. I'll point out the little extras that make this case a bit more of an extra value. I'll also point out a few things I would have like to have seen. Let's get right into it (literally), shall we? Peeking into an empty case can only reveal so much, but it's nice to note how much room this case has for a mid-tower case. The first picture below (click on the thumbnail to expand the picture) shows that the case has nine 5 1/4" drive bays. Only three of those are truly externally accessible (unlike the Antec Nine Hundred where there are nine externally accessible drive bays). That said, very few people would ever need more than three - many only needing one. The second picture shows the included 140mm top and 120mm rear Antec Tri-Cool (i.e., three speed) fans, which are in the perfect spot to draw the air directly from the CPU on most motherboards. This is probably equivalent to upgrading your CPU heatsink/fan combo without spending anything extra. The last couple pictures show the external drive bays from the inside (along with the front panel wiring) and the front panel audio cable which has both AC97 and HD audio connectors.
Moving to the front of the case, there are two fan mounts that are removed by loosening a pair of thumb screws in each mount. The first picture below shows the upper fan mount removed. The front panel is pretty standard fare in that it has two USB ports, headphone and microphone jacks, a reset switch, a power switch, and LEDs for power and hard drive activity. I wish they'd also considered adding an ESATA port, but perhaps I'm the only person finding those almost required any more. None of the slots in the drive bay in the bottom allow for a floppy drive. One could put in one of the top external bays with a 5.25" to 3.5" adapter that Antec lists as an optional part, which includes a floppy slot. For most builds with late model motherboards, there's really no need for a floppy drive, so this isn't much of a problem
A look at the right side of the case shows that there is some hidden cable management there with a couple of straps included. One thing I would have liked to see and which I have started seeing in high-end cases, is a cut out under the motherboard where the CPU would likely sit. This allows a heavy duty CPU cooler that includes a bottom plate to be installed or removed without taking the motherboard out of the case. I wouldn't take any points away for the lack of said cut out - if I were giving points - but it would have been nice. Most people never tinker with their motherboards once installed. I do. I also wish the case included some form of a PC speaker (or that motherboard manufacturers would put a piezoelectric speaker on the motherboard itself). I'm old-fashioned in that I like hearing that POST beep upon powering up the PC.
The Build Begins
The Antec Three Hundred doesn't include the 120mm fans in the drive bays or the one on the side panel, however with three disk drives and dual graphics cards, those are all desirable. (See also, the Antec Three Hundred Illusion case mentioned above that seems to include two of the three fans for only $10 more.) For this build, I used three Enermax UC-12EB fans. I use these in the 120mm and 80mm sizes a lot. The reasons are that they are cheap (from Newegg.com anyway), utterly quiet, move lots of air and last forever (where "forever" means that at least for the two years that I've been using them, none have failed). The ENLOBAL Magnetic Barometric Bearing probably has a lot to do with their reliability. The 120mm version produces less than 17db sound while moving 44 CFM of air at only 1000 RPM. They don't have fancy lights; they just work efficiently and quietly .. in an Antec case even. (This assumes you know that Antec and Enermax are [two of my favorite] competitors in the case and cooling market).
The first picture below shows an Enermax fan installed in the drive bay mount. Next, the drive bay fan mount hooks over a couple slots on the left and is fastened into place using the thumb screws on the right. This makes them extremely quick to install and replace. The case designers included cable management slots behind the fan mounts as shown in the last picture. It's that attention to detail that makes me impressed with this case. When screwed down tightly, the fans are not likely to vibrate. Once the optical drives are installed (two of them in this build), the front panel hooks onto the right and clips tightly into place on the left. That's a very nice clean way to mount the front panel without requiring tools or screws.
Now, it's time to get serious installing the bulk of the hardware. The motherboard went in without consequence, and the picture below shows the three drives in their slots in the bay. They are held in place with thumb screws seen on the very far right of the picture, which are included with the case. Some "cheap" cases also get cheap by including few or no screws. That's not true with the Antec Three Hundred. There are enough screws here for at least the six drive bays, the motherboard (including nine standoffs) and several other assorted screws. This build is still using a couple IDE optical DVD-ROM and DVD-RW drives. As these die, I replace them with SATA drives, but haven't found a reason to do a wholesale replacement on working drives.
The Antec Three Hundred has a bottom-mounted power supply unit (PSU) and one of the consequences of that is that it brings the motherboard closer to the external optical drives at the top of the case. Looking at the first picture below, the distance between the blue IDE port on right side of the motherboard and the first IDE optical drive is now about three inches. Too bad the shortest dual-device round IDE cable I have is about 12 inches long. The hidden cable management behind the internal drive bays will be used to hide most of it. As the second picture shows, another advantage is that the CPU is indeed very close to the top and rear fans, which will help keep it cool. Having the power supply at the bottom did make it hard to route the 8-pin auxiliary power connector to the motherboard except straight up the back of the case.
The first picture below is of the finished build. In order to maintain airflow and clearance, I had to move one of the disk drives up one slot in the bay to clear the back of the video card and it's power plug (but luckily there's plenty of drive bay slots). I would recommend getting the measurements of a long video card though to make sure it fits in this case. The 8800 GTs are not the longest cards out there and they are a tight fit. The final picture of this series shows how the cable management took up all the extra slack of the cables. The airflow in this case is pretty decent, but not as good as a larger case.
Once the left and right side panel are put in place and fastened down with their thumb screws, the build is done. I didn't take a picture of the side panel fan, but it's another Enermax 120mm fan and connects to a 4-pin Molex to three pin adapter at the bottom of the case near the PSU. (It's the black and red wire pair hanging out of the case in the picture of the full build above.) The first picture below shows the final build as it looks from the back. Note that this case has real removable and replaceable slot covers. A lot of cheap cases have knock out slot covers that can't be put back once broken out of a slot (except by using a slot cover from another case). The last picture is the finished view from the front and right of the machine. All and all it's a very sharp looking build.
The real payoff with this case is when we turn the power on. The new build is almost silent. Technically, so was the old build in the old case, but having no air movement tends to do that. The difference here is the internal case temperatures and those of the CPU have both dropped about 20°C to the mid 40s and mid 30s, respectively. That was the whole purpose of the transplant to the new case, and it's doing the job wonderfully. I think we'll keep it.
Craig Prall
Sun, 11/08/2009 - 10:35
Arctic Cooling Accelero S1 Rev. 2 VGA Cooler
Arctic Cooling Accelero S1 Rev. 2 VGA Cooler
After I upgraded from Windows XP to Vista Ultimate 64-bit, I happened to try out the latest Nvidia System Monitor tool. I set up the memory usage, CPU1 and CPU2 usage and the temps for CPU 1 & 2 and the GPU. And I looked at the GPU temperature and nearly excreted a rectangular, clay-based, building block. The idle temperature of my BFG 8800 GT OC was hovering at 70-75°C. I repeat: idle temperature.

The temperatures & utilization with stock GPU cooling. 73°C @ idle!
That couldn't be right, could it? I tried a different tool and got the same result. Could this be the reason why some games seemed to cause the GPU fan to go to 100% and just stay there? I wasn't having any problems with the graphics card, but that temperature just can't be good. This card is factory overclocked, so I would expect it to run a bit warm, but not that warm. I tried running Fallout 3 for about 25 minutes and tabbed out to look at my GPU temp. 88°C! Shouldn't that cause the thing to melt?
Call to Action
It was pretty obvious to me that I needed a VGA cooler. The question then was which one to get. There were a number to choose from, and they all seemed pretty competent. After a bit of research, I settled on the Arctic Cooling Accelero S1 Rev 2. It had a good price and previous buyers seemed pretty happy with the result, so I bought one from Newegg.com for about $25. This cooler is intended to be a silent cooler (with no fan), but my graphics card was running so hot, I opted for the add-on pair of fans for another $11.

The first step of course is to remove the graphics card from the system. Looking at the card from the top here, it's obvious in hindsight that the little cooler on there just wasn't enough. Most of the video cards of the era have two-slot-wide coolers. After removing the card from the system to work on it, I finally got the meaning of the graphic of the bald-headed guy holding his head with both hands. "If this thing gets any hotter, it will explode!"
Now, I need to remove the original cooler. Just unscrew the .. 12 .. (Yep. Count 'em. Twelve.) screws that hold it in place on the backside of the card. I guess they didn't want the cooler to fall off. If they had just made it more effective rather than well fastened maybe I wouldn't have needed to do this. Even after the screws are all out, the cooler is held tightly to the card because of all the thermal paste and (sticky) thermal tape. It took a bit of prying and twisting the two halves slightly, but the two did come apart. Disconnecting the wire from the cooler's fan is the last part of removing the stock cooler.
The next step is to clean off all the thermal paste from the GPU, memory and voltage regulator chips. This is done using a soft wipe and isopropyl alcohol with a purity of at least 90% (It's available in most drug stores, but often not found in most groceries.) Handi Wipes® are very good for this, but decent paper towels will do. Put the alcohol on the cloth - not on the card directly. Clean with a circular motion until as much paste can be removed is gone. An Xacto knife with a sharp point can (gently) be used to remove the paste from the corners. There may still be some residue left on the memory chips left behind by the adhesive of the thermal tape. This is where the trusty Pink Pearl eraser comes in. Gently rub the surface of the chips (the memory and voltage regulators in my case) until they loose any slickness. (In the second image below, the three memory chips to the right of the GPU have been "erased" of remaining adhesive.) Clean the chips one last time with alcohol and we're good to go.
The Arctic Cooling Accelero S1 Rev 2 also includes a set of self-adhesive heat sinks for the memory and the voltage regulators. The memory we cleaned above, but we also need to clean the voltage regulators. How to we tell which chips are the voltage regulators? In my case, it was pretty simple. Looking at the cooler that I removed, it is easy to see which chips the manufacturer thought were important enough to but thermal tape on. Using that as a guide, the first image below shows the chips to receive new heatsinks outlined in red. Using an Xacto knife, we peel the backing from one of the voltage regulator heatsinks. We do the same for the memory heatsinks as well and press each of them into place. When we're done, we have a card full of heatsinks like the one in the last picture below.
Now, it's time to bolt on the new GPU heatsink. (Picture 1) Both the card and the Accelero S1 have two sets of holes for screwing the GPU heatsink to the motherboard. We'll use the inner set. Picture 2) The first task is to remove the double stick tape backing and affix the four rubber/plastic spacers to the bottom of the heatsink. ((You do not see where I had to patch the thermal paste on the heatsink after scratching it during a test fit.) (Picture 3) We then fasten the four screws with an even number of turns of the screwdriver on each screw to maintain an even, snug fit. (Picture 4) The final step is to thread two plastic clips through the fins on the Accelero S1 so that they line up with and clip to the top of the graphics card. These provide extra support to the cooler.
(Picture 1) All that's left is to clip on the dual fans and reinstall the new & improved graphics card. (Picture 2) The top view shows how much room the Accelero S1 takes up. It's two slots as a minimum and with the optional fans, it's three slots. In my case, it's not a big issue as I only have one other (PCI) card anyway, which is for my Creative Labs X-Fi Fatal1ty audio card.
So, the $10,000 question - well really the $40 question - "Was it worth it?" I think the numbers speak for themselves. The first temperature graph below is the idle temperature just a short while after booting up the machine. I let the temperature settle out, and this is where it settled. It's a full 30°C cooler than before. That's already a good sign. Next, I played Fallout 3 for a few hours, tabbed out and snapped another screen capture. It went up 5°C in three hours of game play. That's it. 5°. Just for good measure, I let it run all night to see if it stayed stable. Sure enough, the idle temperature was 42°C. I'm sure I didn't even need the optional fans. This could have been a completely quiet VGA cooler. But I paid for them, so in they go. I can't believe I waited a year to get this cooler. My suggestion to you is don't wait.

The temperatures just after installing the Accelero S1. 42°C @ idle! Amazing reduction.

The temperatures after three hours of Fallout 3. At 47°C, it's not even sweating.
The temperatures after letting the system run all night. Again 42°C @ idle!
Craig Prall
Mon, 08/24/2009 - 10:54
Arctic Cooling Freezer 7 Pro CPU Cooler
Arctic Cooling Freezer 7 Pro CPU Cooler
With my success and happiness with the Arctic Cooling Accelero S1 Rev 2 VGA cooler, I decided that I should look into a CPU cooler as well. While my CPU temperatures at 51°C during idle weren't too bad, they were still higher than I would like during gaming at 74-76°C. That's a rise of about 23°C under load. My method for testing was to run the first CPU test of Futuremark's 3DMark06, stop it and take a screenshot as quick as possible. Not completely accurate, but close enough.
The CPU (and other) temperatures & utilization with stock cooling @ idle.
The CPU and other temperatures & utilization with stock cooling while testing.
The Solution
Since I had such a dramatic result with the Arctic Cooling VGA cooler, I thought I would try their Freezer 7 Pro CPU cooler. The first thing that's noticeable about the Freezer 7 Pro is that it is a monster. I didn't have any problems, but I could bet there might be with some motherboards where the memory is very close to the CPU. That said, I have the OCZ Reaper HPC 4GB DDR2 1066 (PC2 8500) memory kit that has the heat pipes above the memory. I didn't have an issue, but it was close. First, a gratuitous box shot of the product, which shows its basic design.
As you can see from the pictures, this is a large heatsink and fan combo with three heat pipes through the fins. It has a good-sized 92mm fan that pushes air toward the back of the case. In my case, that air goes right into a 120mm exhaust fan. Because it's 92mm, it can run slower and still move a good volume of air. Slower generally means quieter. (You could also orient the cooler to put the air toward the top of the case as well, for those cases where the power supply is on the bottom and there is clear air flow out the top.) The lowest three fins are curved downward on the front. Their purpose is to blow air down on the voltage regulator/converters .. assuming that's where yours are located.
The first step is to remove the original stock cooler. Mine is the cooler that comes with the retail version of the Intel Core 2 Duo E8500. First, we disconnect the wire that connects the fan to the motherboard. This heatsink fastens to the motherboard like most LGA775 heatsinks. That is with four plastic posts positioned equilaterally around the base. Note that when the posts are locked, the "straight line" indication on the top points toward the CPU core as in the first close-up picture. Use a large flat-blade screwdriver inserted into the slot and unlock the post by turning it 90° in the direction of the arrow as in the second close-up. (This is actually a picture of the post on the new heatsink before it was locked in place, but the position of the top of the post is the same.) The "straight line" should be perpendicular to a line going to the CPU core. It can be pulled straight up out of the motherboard. Repeat for all four posts.
Rant warning: After years of both Intel and AMD coming up with simpler, more fool-proof designs for connecting heatsinks to motherboards, Intel took a decade-wide step backwards with the LGA775 socket. We want a heatsink that can be attached to the motherboard with a simple lever or something similar to lock it in place. Intel, you had it right with the Socket 478 design. AMD is still getting it right with their AM2/AM2+/AM3 motherboard sockets. Please, please, please beg, borrow or steal a better design. It's extremely hard and sometimes nearly impossible to push the post down and turn it at the same time. It's very hard when the motherboard is attached to a case to see if the post is through the motherboard and locked correctly. In this day and age shouldn't have to flip the motherboard over to look. I push one post in and the one on the opposite side pops out. Then I have to resort to pushing both posts down as hard as possible while locking one into place. That the LGA1366 socket still has the same crappy design as the LGA775 saddens me. I'm quite surprised that there hasn't been a cottage industry of just selling better posts for these heatsinks.
I was really disappointed at what I found upon removing the heatsink, flipping it over, and looking at the surface that contacts the CPU. As you can tell from the picture, the thermal transfer compound - in this case, the Intel supplied thermal tape - has pock marks and one edge isn't even covered. It appears that the thermal compound has boiled away to some extent or at least dried out. Looking at the top of the CPU, we see the same thing. The edge that isn't covered is probably due to the heatsink not contacting the surface of the CPU package squarely, and that, I blame squarely on the crappy heatsink attachment design.
The next step is to clean off all the thermal paste from the top of the CPU. This is done using a soft wipe and isopropyl alcohol with a purity of at least 90% (It's available in most drug stores, but often not found in most groceries.) Handi Wipes® are very good for this, but decent paper towels will do. Put the alcohol on the cloth - not on the CPU directly. Clean with a circular motion until as much paste can be removed is gone. An Xacto knife with a sharp point can (gently) be used to remove any remaining paste. When it's clean, it should be easy to read the specs on the CPU.
The next step is to put new thermal compound on top of the CPU. There are many good choices out there, but I like Arctic Silver 5. There are a couple good Youtube videos on applying Arctic Silver 5 and a set of PDFs from Arctic Silver as well. I won't go into detail here as this isn't a tutorial on replacing a heatsink. The freshman mistake most people make is putting (way, way) too much compound on the CPU. As the instructions say, a glob the size of a grain of rice or a grain and a half is sufficient for most CPUs. I myself like spreading the compound with a straight razor blade, but the way recommended by Arctic Silver is to just put the glob in the center - as a line with the proper orientation for dual and quad core CPUs - and to press and twist the heatsink down on the CPU as flatly as possible. The twisting will spread the compound around. (I believe it will spread further and evenly once the CPU heats up as well.)
Now, it's time to fasten the new CPU heatsink to the motherboard. (Picture 1) Position the heatsink over the motherboard and align the four posts with the four holes in the motherboard. The Freezer 7 Pro is installed with the fan off the unit, so be sure to orient the heatsink so the airflow will be in the direction desired. In my case, the airflow is toward the back of the case. This is what most people will want, however, if you have a case with the power supply on the bottom and a fan at the top of the case, you may want to orient the heatsink to push the air to the top of the case. (This may defeat the purpose of the bottom curved fins in cooling off the voltage converters, however.) (Picture 2) Initially all four posts should be oriented with the "straight line" perpendicular to a line going to the CPU core. (Picture 3) Use a large flat-blade screwdriver inserted into the slot and while pressing down - harder than you would like in order to extend the post though to the bottom of the motherboard - turn the post 90° clockwise opposite of the direction of the curved arrow on the post. I've seen a lot of instructions have this backwards. The arrows are there to show how to remove the heatsink, not install it. You may need a pair of screw drivers, one on the post you are locking and one on the post opposite of that one (or use your thumb on the opposite post), to keep from popping out or moving the heatsink while fastening down the post. Repeat for all four posts. If you happen to have the motherboard outside the case (as when building a new PC), look under the board to see if the pins on the post are completely through the motherboard.
Now, it's time to attach the fan to the heatsink. The Freezer 7 Pro makes this easy in that it's just a couple clips that hold the fan mounting to the heatsink. The fan itself is attached to the mount with rubber fasteners to dampen down the noise from fan vibration. All that's left is connect the 4-pin fan power connector to the motherboard. Now, it's time to see if the effort pays off.
It's time to take the same temperature settings and see what we've gained. The differences aren't as dramatic as with the Arctic Cooling Accelero S1 Rev 2 VGA cooler, but then the situation wasn't as bad to begin with either. A 10°C reduction in idle temperatures and a 12-15°C reduction in temperatures under load is very respectable. I've since overclocked my CPU from 3.16GHz to 3.6GHz with no appreciable difference in either the idle or load temperatures. The Arctic Cooling Freezer 7 Pro CPU Cooler definitely gets a thumbs up from me.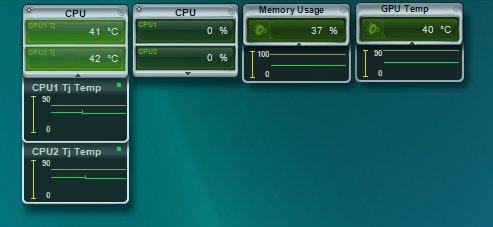 The temperatures just after installing the Freezer 7 Pro. 41 & 42°C @ idle. A full 10°C reduction in idle temperatures.
The temperatures under load of the 3DMark06 CPU test 1. 59 & 64°C. A 15°C & 12°C reduction in temperatures under load.
Craig Prall
Tue, 08/04/2009 - 11:35
Software
Software
Software (Other than Games)
Welcome to the software review section of the site. This section is a partial list of the software I use. Mostly, I want to spread the work about some free or low-cost software that I just can't do without. This section does not cover computer games, however. For that, go to the computer games review section.
Craig Prall
Wed, 01/04/2012 - 20:56
Must-Have Free Software
Must-Have Free Software
Strangely, when I first started using computer software over 30 years ago, virtually none of it was free. Linux wasn't even a thought yet. Word processors really weren't either for that matter. As I was making this list, I realized that with the exception of Windows and the Microsoft Office suite, almost all of the productivity software I use is free. For a living, I do Java software development using Eclipse as my Integrated Development Environment (IDE), which is free. I used to test using the Apache web server and the Tomcat servlet container, both of which are free. Much of my other editing is done using EditPad Pro, which isn't free but has a free little brother that I did use for a number of years. I browse the web using Firefox (or Internet Explorer when forced to). To maintain this web site, I am using Drupal, which is also free. I use IrfanView to handle the images. For testing this site, I use Apache (running under Xampp. If you don't know what most of those are, don't fret. I won't be asking you to take a quiz. I won't dwell on the programming-specific software. Instead, this section is dedicated to the free software that I use often if not daily, and that I hope you find useful as well.
The List
First, I'm going to start off with a simple list with short descriptions. As I get time, I will do reviews of some of these, but for now, it's just a list.
ALZip - ZIP File Program  Everyone who uses the Internet needs a ZIP file to expand and unbundle files they've downloaded. Windows XP and Vista can open ZIP files if you click on them, but I still prefer a standalone program to un-ZIP archives and to create new ones. There are a number of free ZIP utilities out there, but AlZip is one of my favorite free programs. One thing you will probably want to change upon installation is the preference named "Create new folder." It is found on the Tools -> Preferences -> Context Menu dialog. Uncheck it if you don't like all your new folders to be named after birds rather than New Folder. WinRAR is still a superior program to AlZip, but WinRAR is not free. WinRAR can open things that AlZip can't, however.

CDex - CD Audio Extraction  There are quite a few audio extraction programs out there to turn your audio CDs into MP3s that you can play on your iPod, in-car MP3 player, etc. WinAmp, listed below, is one of those. So it Microsoft's Media Player. CDex is at version 1.70 beta 2 and has been for years, and it's not clear that any development or updates are being done for it. That said, it has some of the most flexible and extensive configurations of the audio encoder that I've found. The variable bit rate recording even manages to capture the most dynamic, stubborn audio tracks. I've tried others, but I keep coming back to this one.

EditPad Lite - Text File Editor  EditPad Lite is a very good, general-purpose text editor. It makes a wonderful replacement for Notepad. It has very good search and replace tools, extensive undo and redo, allows a large number of text files to be opened in tabs simultaneously. The program is perfect for opening readme and other text files that are released with drivers and programs. I used EditPad Lite for a couple of years, but eventually found that I needed some of the features only found in EditPad Pro - most notably the regular expression search and replace and the hexadecimal editing. If you're a programmer, the syntax coloring and highlighting in the Pro version makes it worth the $50 price tag, but for everyday use, the Lite version will serve you well.

Firefox - Web Browser  Firefox is by far my favorite web browser. My favorite extensions make it indispensable. My list of must-have extensions is:

Ad-Block Plus
Download Statusbar
IE View
No Script
PDF Download
Tab Mix Plus
United States English Dictionary
Xmarks (formerly Foxmarks)
WOT (Web of Trust)
Craig Prall
Sat, 09/29/2012 - 14:08
Must-Have Free Software (Continued)
Must-Have Free Software (Continued)
The List (Continued)
IrfanView - Image Editor  IrfanView's author describes it as an image viewer. That it is, but he's being modest. IrfanView can be used to crop, resize, rotate (even lossless JPG rotation), annotate (with standard paint tools), brighten, sharpen, recolor, resample, convert to grayscale, and just about anything else you can imagine you'd ever want to do to a photo or other image. Specifically for photos, it has red-eye reduction. It can use a scanner to get an image and the latest version can grab text from an image using OCR provided by a plug-in. It has the ability to batch rename images in a directory or batch convert them (such as to resize all images at once). It has a thumbnail tool that can be used to quickly create thumbnails, contact sheets and even a set of HTML to allow the contact sheet to reference the full-size photos. If that weren't enough, it has one of the best screen capture capabilities of any program I've used. Suffice it to say that if you see an image on this site, IrfanView has probably processed it in some way. Be sure to download the main program and the plug-ins. They are separate downloads. 

 

PureText  PureText is a very small, simple System Tray application that serves a very singular and useful purpose. When the hotkey is used, it pastes whatever is currently in the screen buffer as plain text. This is wonderfully useful when grabbing text from a highly formatted source like a web page or Word document. If you've ever grabbed text from a web site to stuff into an email and got all the undesired HTML formatting with it, this is the app for you. PureText doesn't have a screen to really capture; it works by pressing Windows-V rather than Ctrl-V when pasting.
Process Explorer  This is another recommendation that's borderline "nerd-only." That said, it is useful to almost any user at some time. If you've ever found yourself in the situation where something is using all of your memory or all of your CPU, but didn't know what or why, Process Explorer can help. It can also answer that question about what processes are holding onto which files/folders that's preventing you from deleting them or ejecting that USB flash disk. It takes a while to get a feel for what it's telling you, but once you have the basics, it can help a lot with figuring out what your system is up to.

TCP View - Network Connection Tool  This recommendation is another possible "nerd-only" one. It's called TCP View and hails from the same source as Process Explorer (namely Mark Russinovich who now works for Microsoft). Even if you don't particularly need to do a lot of network monitoring and testing, this little tool is great for investigating why your network may be running slow. This tools ties network connections to the tasks on your system that are using them. It's good for discovering connections you may not have been aware of and you can see the relative amount of activity on those connections.

TreeSize Free - Disk Space Tool  TreeSize Free from Jam Software is a tool to show where all the space on your hard disks (and disk partitions) has gone. Jam may say this best on their web site when they say, "Every hard disk is too small if you just wait long enough." They are right. You can easily drill down into folders and ferret out where all the disk hogs are. You may not be able to do anything about some of them, but it's amazing how many times one can make a copy of the same file and not notice or have backups of files that haven't been needed for years. It often just turns up some surprises.
Craig Prall
Sat, 09/29/2012 - 14:53
Must-Have Low-Cost Software
Must-Have Low-Cost Software
The best things in life may be free, but occasionally, paying a little bit of money scores you some good stuff, too. One approach that software companies use is to put out a free version that and a for-pay version with additional features. This approach worked with me in the case of EditPad Pro. I'd used EditPad Lite for a year or two before I ran into a situation were I just needed a couple of the additional features. By that time, I'd used it so much that I really didn't mind paying for the "Pro" version. I almost felt like I owed them that much. Another approach used is to put out the software with a fairly long "free" period to get users hooked. WinRAR gives users 40 days before it "requires" users to pay for it. However, in WinRAR's case, it still works as before, but reminds you that you should pay for it.
The List
| | |
| --- | --- |
| Beyond Compare 4  CSDiff is a good free file comparison tool, but Beyond Compare 4 is the tool for people that need to compare files and directories in a serious setting. It integrates with Windows Explorer for easy comparison and has incredibly flexible matching. It also can create a variety of reports for change reviews. The standard version is fine for most people, but I use the Pro version for its 3-way text merging and source control system integration. | |
| EditPad Pro - Text File Editor  EditPad Pro is the big brother of EditPad Lite. The "Pro" version adds to the very competant Lite version with some features that are pretty hard to do without once you get used to them. Some of these are mostly of use to programmers, but others would be useful to anyone that edits text files. One is the coloration of the files based on their extension (such as .htm or .html). The already good search and replace tools are beefed up with regular expression searching and named grouping replacement. Those who edit huge text files would appreciate EditPad Pro's ability to open files even larger than 2GB. JGSoft has a web page that outlines the differences between the two. | |
| WinRAR - Archive (ZIP and RAR) Tool  In my must-have free software section, I tout AlZip as a good free tool for handing ZIP files and it is. However, I occasionally run up against a file (especially those that are self-extracting .exe files) that steadfastly refuses to open properly in AlZip. WinRAR just opens them and life goes on. $29 US for a single copy. $21 USD for 2-9 copies and further discounts for more copies. | |
Craig Prall
Sat, 09/29/2012 - 15:16
PC Games
PC Games
PC Games
Welcome to the games review section of the site. Considering how many games I play, you'd think there'd be a lot here. I've been spending a lot of time on my first article, which has turned into a lot more than a review. It's something I've been kicking around for a while, and finally got the chance to write.
Craig Prall
Wed, 01/04/2012 - 20:58
Fallout 4: More Fun Than a Barrel of Radioactive Waste
Fallout 4: More Fun Than a Barrel of Radioactive Waste
Fallout 4 is an incredible accomplishment in gaming pure and simple. From November 10th, 2015 until February 21st, 2106, I spent over 400 hours playing this game. Believe it or not, there are still areas I have never seen and quests I haven't done. This game has been reviewed to death, so rather than a point-by-point review or walkthrough-like review, I'm going to review what I found exciting, surprising, enjoyable and even a few disappointing points about the game. 
There Be Spoilers Here!
My assumption is by now, everyone who really, really loved Fallout 3 and Fallout: New Vegas has finished Fallout 4 (DLC notwithstanding). I mean - over 400 hours! - really!?! That's what Steam claims anyway. Who does that besides me? (Let's ignore the 300+ hours I spent in Fallout: New Vegas with the original content plus all the DLC for that.) Even so, I'm going to make a conscious effort to put spoilers in a spoiler tag like the one below. The tag doesn't support a "level" for the spoiler, so I'll put (Light), (Normal) and (Heavy) before them somewhere to give an idea of how much will be spoiled.
Not a real spoiler. (Light)
[spoiler]If this had been an actual spoiler, you may just have learned a little bit you didn't want to know.[/spoiler]
With that warning, on with the show!
Game Summary
I'm not sure why anyone would read this unless they were already interested in and familiar with the game, but just in case, here's the game in a nutshell. You start the game by picking a character - male or female - and then edit your body and facial features. Some people spend hours right there. Then some events transpire that cause you to seek shelter in a Vault-Tec vault that preserves the human race in the event of a ... um, an unspecified global disaster. No surprise there; you start out in a vault in pretty much every Fallout game. In this one, you start outside, but you enter the vault very shortly after the intro. (See, more or less no spoilers.) Time passes, your son is stolen from you, and you set out from the vault to get him back. And that's the setup.
What happens after you leave the vault is very much up to you. You need to explore to try to figure out where your son was taken, but you can pretty much take all the time you want to do that. There is a main storyline set of quests to answer that burning question, but also dozens - or perhaps hundreds of side quests as well. When exploring, you can be bold and brash - a regular member of Balls and Bayonets Brigade as it were (to steal a line from the TV series Firefly) - or quiet and stealthy like a ninja. Both ways and everything in between can work. You can try to make lots of friends or enemies - and most likely, some of each. Eventually, you progress through the game to find out what became of your son.
If you have played Fallout 3 or Fallout: New Vegas, then you probably have a pretty good idea of how you progress. You exit the vault with pretty much just the clothes on your back and maybe a decent pistol and a bit of ammo. You explore, discover interesting locations, find friends and make enemies. Your friends ask you to help them or tell you how to progress along the path to finding out what happened to your son. From exploring, demolishing the previously-mentioned enemies and completing quests, you get to level up and gain new skills. You will also find, be rewarded with or trade for better guns, armor, information, etc. So how does one spend as much time as I did at this? Well, for one thing ....
It's a Huge Game
It's hard to overstate how big this game is. It's a decent-sized map just to traverse. I walked to (or ran to) every shiny object that looked remotely interesting. Even near the end of the main story quest, I would occasionally open what looked to be an unremarkable door or hatch and find a detailed, fully-fleshed-out level (or set of levels) inside or underneath. Some of those were 10-15 minute distractions. Others were hour-long excursions with their own self-contained story. What astonishes me is that Bethesda is perfectly willing to allow players to skip large areas of the map and still finish the game. If you spend as much time as I have in the game, you are probably getting carried away. On the other hand, if you finish the main quest line in less than 40 hours, I would bet you saw less than 1/3 of the areas in the game. It's your money.
The map is a bit deceptive somehow, though. Just as they were in Fallout 3, locations in the game are tightly packed together. Even on foot, traveling from one location to another that seems far away doesn't seem to take as long as expected (assuming one can resist all the other shiny objects along the way). It's as if they stole a lesson on dimensional transcendentalism from Dr. Who. Clicking on the icon below will expand the map showing what locations I had discovered. I grabbed this just after "finishing" the game. (Sorry for having to stitch it together from pieces.)
As a thumbnail, the map isn't a spoiler. However, the larger view(s) is (are) a light to medium spoiler - especially if you view the high-resolution map.

If you look closely at the map, you'll notice an island on the lower right-hand side that I've not investigated. Oh, well. It's a good bet that there's something to discover in just about any of the areas on the map that look suspiciously open. I watched a few Fallout 4 videos on YouTube since I finished, and I definitely missed a whole lot of places. Luckily, once a landmark is discovered, you can fast travel from there to any other discovered landmark. The size of the map doesn't become tedious to navigate. Without fast travel .. I shudder.
Craig Prall
Mon, 02/22/2016 - 22:12
Book Audience
Video Gamers, FPS Gamers, Fallout Series
Book Copyright Holder
Craig Prall
Book About
A book about the author's experiences with Fallout 4
Fallout 4: More Fun Than a Barrel of Radioactive Waste (Page 2)
Fallout 4: More Fun Than a Barrel of Radioactive Waste (Page 2)
Oh. Now, That's Just Special!
In any game of this size, there are lots of things to discover, but sometimes, this game goes above and beyond just being "good enough." The topics in this section could all be considered minor spoilers, I guess, but very minor. (If it's more than that, I'll put the discussion in a spoiler tag.) I tried to get a sample set of the kinds of special things that Bethesda slipped into this game. This is nowhere near a full list. I don't want to risk spoiling these.
The Third Rail, a bar in the old Boston Metro station in town called Good Neighbor, has a singer named Magnolia. She is typically either already singing or just starting a song when you enter. She will also sing another song if you talk to her and ask her to. I noticed that the songs seemed to be higher quality audio than most found in video games, and it's probably not just my imagination. I did a little digging and found out that the songs (five of them if I recall correctly) were written by and are sung by Lynda Carter. (You may remember her as Wonder Woman if you're old enough.) She also does the voice of Magnolia in the game. If one or more of your stats is high enough, you can even have a romantic encounter with her. Once you hear those songs in the third rail, they will be added to the rotation of songs on Diamond City Radio. I have a short clip below (posted on YouTube) so you can see and hear what I am talking about. If you have played through the Diamond City quests, you may be able to associate the lyrics in the clips to one of them. 
Another one of the locations is Vault 81, which seems to be the only operational vault in the game - though there are other vaults such as the one you started in. I'm pretty sure I got sent there as part of a quest or it was mentioned by somebody I met.
It turns out you get different conversations from the Vault 81 locals depending on who you have as a traveling companion and what you are wearing. I was originally wearing power armor, and the residents seem envious, but apprehensive. I took the power armor off, and after that, I got special conversation options because I had put on the Vault 111 suit that I had left that vault with. One thing I especially liked was the background music that played inside Vault 81. I don't believe you hear it anywhere else in the game. (Medium spoiler)[spoiler]
Vault 81's questline is very good. If you pursue it enough, you will find out that there is a secret outer vault surrounding an inner vault. That vault was supposed to be manned by scientists researching the ultimate cure to all the viruses plaguing mankind. In a later phase of the research, the residents of the inner vault were to be the test subjects. The vault's overseer objected to the testing (as I think she was to be one of the test subjects) and sabotaged the recall system so that only three scientists made it to the vault when the bombs fell. Those three, the overseer eventually trapped and starved to death. There's more to the questline than that, but it's in the outer vault that I found the research robot Curie (the same basic type as a Mr. Handy) who has spent decades researching the cure for all the viruses given to a colony of mole rats. Curie can become one of your companions. She later goes through an amazing .. transformation if you get her affection level up high enough to get her special questline.
You don't have to ever go into Vault 81 to complete the main storyline, but if you do and take it to completion, which will take an hour or two, you get a new companion, a bobblehead, and if you are bitten by a mole rat - a -10 HP penalty for the rest of the game. You will find it difficult to avoid becoming bitten. I'm pretty sure I got marked as bitten because the Protectron robot I had hacked and had running point got bitten. (Yes, the robot got bitten.) You can recover if you take the single dose of the cure that Curie has left. However, that's needed to cure one of the vault's children that was bitten by a mole rat (before your arrival). If you take it, he dies, which pretty much makes you persona non grata with the vault. If you cure the child, you are rewarded with your own room. (I never used it once I got it.)[/spoiler]
Shaw High School, a former high school that is currently inhabited by super mutants, was the domain of one Principle Tanner. Tanner, a failed Vault-Tec salesman turned educator, was trying to improve the school's test scores by having students take Mentats. Better test scores meant more money to the school district - money the principal hoped to pocket. As part of the effort, Tanner enlists a delinquent student named Rusty to distribute the Mentats. One of the neat little details is that you (might) find a terminal taken over by Rusty, which he is using to keep a journal. The entries start out as one or two badly-spelled, wonderful examples of poor grammar. Rusty starts taking Mentats himself and the later terminal entries get more eloquent. He eventually gets smart enough to get a forged key to the principal's office then reads the messages on the principal's terminal and finds out what the principal is up to. Rusty ends up blackmailing Principal Tanner for half the money.
Dunwich Borers looks like a typical quarry. When I looked down into it from the top, it seemed like a quick frag & take. However, when I got to the bottom, I found a cave to one side that turned out to have a whole story of its own. In the cave, you run across lots of feral ghouls, which is no surprise since they are everywhere.
(Light)[spoiler]
The surprise is that when you encounter certain ghouls, you see flashbacks to when the ghouls were still human and worked in the cave as miners and foremen. At the very bottom of the cave, you find an irradiated well of water. There, you witness a flashback to when there was an altar at that site. In order to investigate the pool, you have to take off power armor or otherwise, you will never be able to swim up. I used a mirelurk cake that allows breathing underwater and a Rad-X to increase radiation resistance and swam down. It's almost just a deep, columnar pit or well except there is a cave that juts off horizontally very near the bottom. That cave ends at a different alter, which has a rare knife on it. I found the whole level really creepy.
[/spoiler]
I thought that Bethesda put in a little something extra even beyond that. While I was in the cave, there were occasional tremors. After I left the cave, I noticed that the ground still occasionally shook. Did I anger some beast from times gone by? That would be cool, but as it turned out, I hadn't. I had just recently put my companion in power armor. Whenever she ran to catch up to me, the ground would shake. It had probably happened before, but I hadn't noticed. The tremors inside the cave were for effect, but the ones outside the cave were from something else completely.
Diamond City Radio is one of the radio stations available on your Pip-Boy arm computer. Diamond City Radio's DJ, Travis "Lonely" Miles, starts off the game as a horrible, stuttering, rambling mess. Through your aid in a quest, you help him become a much better DJ. For which, he thanks you. On the radio. Over and Over. He does get much better, too. As mentioned above, once you visit The Third Rail, he adds five songs from the bar's singer, Magnolia. I also used the More Where That Came From - Diamond City Radio Edition Fallout 4 mod to add a bunch more songs. (More information on Fallout 4 mods is coming on the last page.) As you complete major quest paths in the game, Travis will report on them during his news updates. (That was also true in other Fallout games.)
Craig Prall
Fri, 02/26/2016 - 14:10
Fallout 4: More Fun Than a Barrel of Radioactive Waste (Page 3)
Fallout 4: More Fun Than a Barrel of Radioactive Waste (Page 3)
Surprises, Surprises, Surprises
Fallout 4 contains lots of potential surprises. Some of these were supposed to be surprises, but some of them may only be surprises to me because of my expectations and my history with the previous games. In this section, I'm going to talk about a few such surprises. This will barely scratch the surface. 
Stop! Thief! — Fairly early in my travels and while being accompanied by a companion named Cait, a tough, scrappy young woman with issues and a vaguely Irish accent, I was doing some building at one of the settlements. I had gotten out of my armor to save some fusion core juice. While I was building, we got attacked by super mutants. I'm pretty well leveled, armored and armed by this time, so I'm thinking to myself, "You poor, sorry bastards. This was bad timing on your part." I turn to run to my power armor .. just in time to see Cait get into it and take off.
Up to that very point, I had no idea that companions (or anyone besides Brotherhood of Steel NPCs) could use power armor. So there I am chasing after Cait and my power armor, trying to get her into a conversation so I can make her get out. She wasn't having it. I'm yelling at my computer, "Get out, you bitch!" as she's mowing down super mutants all over the place. Sounds kind of funny in retrospect. I just couldn't believe she Bogart-ed my power armor! Of course, after that, I had my various companions use power armor quite often. However, most companions damaged the power armor they were using practically from the moment they got into it, and usually very badly. If there was a cliff or building they could fall off of, they never hesitated to do so. I eventually just left them out of the power armor altogether. Saved me tons in repairs.
Don't Start What You Can't Finish — Once, I was visiting a settlement named Country Crossing. It happens to be near but also under a group of Gunners that have made their home on an overpass. Now, I have no idea why, but the Gunners started shooting a random brahmin (cattle) nearby. I saw what they were doing, but I wasn't concerned, really. The settlers, however, got pissed. They pulled out their weapons and took off out of the settlement and attacked the Gunners. Keep in mind, the Gunners were shooting at some random brahmin - not the settler's brahmin. Maybe, they were all P.E.T.A. members - I don't know. The settlers were winning as I had put most of them in decent armor and gave them all better weapons. Then they ran up against the Gunner Captain in power armor and with a minigun. At that point, I came to the rescue. I still have no idea what made them decide to go on the offensive. I'm sure it's scripted somehow, but it surprised the heck out of me.
Fun With Elevators — At some point, Bethesda had to figure out what to do about companions and how they navigate elevators. The problem was that a player enters an elevator, companions sometimes just won't follow. They often stop and stand just outside of the elevator. There's no way to push them into one that I could find. Bethesda fixed this by making the elevators and/or companions "magical." When I took an elevator, if the companion wasn't inside, they would either magically appear at the place where I got out or teleport into the elevator with me somewhere along the trip. Eventually, regardless of the companion I was with, I would just push the elevator button without even hesitating to wait for them. The clips below are of a companion named Piper Wright performing such magic. The first one shows her just magically appearing on the top floor of a building without ever being on the elevator. (There is no other way up that I know of - especially not one that would get her up there in seconds.) The second shows her teleporting into the elevator while it is traveling.
Roaming Quest NPCs — If you decide to help support settlements, every so often you will get told that a settlement needs your help to fight off ghouls, or raiders, or super mutants, or rabid badgers, or something else that they just can't fight off themselves (even if you have given all of them very good armor and weapons and they outnumber the invaders 2:1). They ask you to help (i.e., That is, to kill everyone at some other location on their behalf).
I finished one such quest and went back to the settlement to turn it in. There was nobody there with the little square-bubble icon over their head indicating I could end the quest by talking to them. I searched everywhere in the settlement. Finally, I turned off all other quests so only that one was shown on the map, and the person I needed to talk to was way far away from the settlement I had just helped. I'm in WTF mode at this point.
If you have the perk that lets you set up supply lines, you pick one of the settlers to start a route between their home settlement and some other settlement. They are technically still part of the settlement; you even have to save a bed for them in your total bed count in order to keep the settlement happy. However, they travel - somewhat slowly - between the two settlements and their tag changes from "settler" to "provisioner." It also seems that in some cases, the quest giver/receiver for settlement quests are randomly picked. In this case, the provisioner was chosen as the person to turn the quest into. Luckily they were pretty near the other settlement so I could fast travel and find him. I think I still had to wait to turn the quest in as the settlement nearby was up in arms fighting off a pack of vicious dogs, but at least I found him.

Vegetable Starch is Adhesive — I hope that's not a spoiler. I'm pretty sure it's not meant to be. While it's possible to complete the entire game and never craft (much of) anything, most of us will probably pick up the perk to craft armor or weapons modifications. I picked up both pretty much from the start. I quickly came to realize that one can never have enough adhesive. I would drop weapons and armor to make room for duct tape and wonderglue. It was pathetic. At some point, I was cooking up something and noticed ...
That's five .. yes, five .. adhesive each. The recipe was probably always there, but I hadn't noticed. Once I did, I had all of my settlements making the ingredients. Vegetable Starch may be the single best reason to even have a settlement.
Named NPCs Can Be Killed — Any time a settlement is attacked, almost all the settlers join in on the defense - even if they are armed with just a corn stock. (Actually, they all come with a pipe pistol to start with, but the corn stock might have been more effective.) In many settlements, there are already a few settlers there when you discover it. (In gaming jargon, those settlers are also known as non-player characters or NPCs.) Those settlers have a name, and they usually give you the quest(s) you need to do to get the settlement "aligned" with you. (Once aligned, you can use the workshop and build there.)  A number of times during a skirmish, I had seen the named settlers incapacitated - where they sit on the ground and stop fighting or fleeing. However, they always recovered after the fighting ended. I had just taken it for granted that all named NPCs in a settlement could not be killed. That turned out to be wrong.
The original settler in the settlement Egret Tours Marina is Phyllis Daily. Sometime after I had become aligned with that settlement, I went back to find her dead near the entrance to the building where I found her.

I'm pretty sure that in this case, there's at least one quest path where I would have to at least fight, if not kill her, so she had to be killable. I didn't go down that path, but I assumed even if I did, she would become incapacitated and the typical "You win! I give up!" ending would ensue. I guess not. I wasn't at the settlement when she was killed, so I don't know how or when it happened.
Craig Prall
Fri, 02/26/2016 - 18:06
Fallout 4: More Fun Than a Barrel of Radioactive Waste (Page 4)
Fallout 4: More Fun Than a Barrel of Radioactive Waste (Page 4)
Settlements: Bane or Boost?
I have been asked by people who started Fallout 4 after I did if I thought settlements are worth the effort to build up. More or less, I think the answer is "No, not really." The game itself, doesn't really give a lot of clues to why anyone would want settlements. After 400 hours of playing this game, I don't think they really add much to the game. Each settlement does offer one or more quests, but those are almost always some variation of "Bad People® are attacking us from That Place™. Go there and kill them." You get plenty of those in your other pursuits. If I had, in fact, ignored settlements as much as possible, this would likely have been a 200 hour game. Maybe less. 
As stated earlier, in order to use a settlement, you must become "aligned" with it. In some cases, you just need to reach and activate the settlement's workbench, which is a big red device that reminds me of a metal lathe. For most settlements, you need to complete one or more of the aforementioned "kill all" quests to satisfy the settlement's inhabitants. You start the game aligned with the town you started from, Sanctuary (Hills). It's empty after you emerge from the vault except for Codsworth, the robot butler you had before the war, but you can complete a quest very early in the game that brings a group to the settlement. I don't see any way around settling at least two of the other locations I know about as they are important to the unfolding story. I'll leave out the names here since that might be considered a spoiler. I believe that with just the "required" settlements, you could plant enough corn, tatos, mutifruit and get enough purified water to make all the vegetable starch needed for adhesive for upgrades, which really was what I found to be the biggest benefit to having them.
Once aligned with a settlement, you can go into "workbench" mode that lets you scrap things around the settlement you don't need and build things you do need from the scrap you find around the world. Unlike previous Fallout games where I left junk items where I found them, I often found myself preferring some types of "junk" over low-level weapons and armor. Although some weapons and armor make for good scrap, too. If you are a big fan of The Sims or Minecraft, you may really enjoy this. There are people who feel settlement building is the best part of the game. You can also plant crops and assign settlers to work them (though there is a limit to how much each setter can maintain). You can also build defense posts and assign one or more settler's to patrol those.
My problem with settlements is the whole upkeep aspect. You need to have certain levels of food, water and defense at each settlement. You need the number of beds, food and water at least as high as the number of settlers in your settlement. It's usually good to have some spare capacity. The defense level needs to be high enough to discourage raiders, synths and super mutants from attacking. From other web sites, I found the defense number needs to be at least the sum of the water plus food numbers. I liked having a safety cushion over that. If your defense is low, they settlement will get attacked and you will become pestered with "Help defend Someplace from attack!" random quests. You will still get the occasional raid on a settlement even when its defense is high, but it certainly seems to happen much less.
If you decide you do want to invest time in settlements, there are a slew of guides and tips available (which is why I'm not going into detail here). There are YouTube videos with tutorials on how to make fantastic buildings one wouldn't expect possible with the basic building blocks that this game has. I would recommend picking up the first level of the Local Leader perk. With that perk, you can designate one of your settlers to run a supply line between their home settlement and any other aligned settlement. (Their title changes from "settler" to "provisioner.") The game is extremely vague on why you want to do that, but essentially it shares workshop resources between settlements. I'm still not 100% clear on if I have a supply line between A and B and between B and C, do the raw material's in A's workbench appear in C's workbench? It seems like they do, but I really didn't pay enough attention to the numbers to say for sure. The map below shows the supply routes I had active at the end of the game. It could be considered a light spoiler since it shows the locations of Settlements.) (Light)
Not everything stored in the workshop is shared among settlements - only food and raw materials. I learned to scrap low-level weapons and armor into raw materials rather than storing them intact because the raw materials transferred. There are higher levels of the Local Leader perk that allow for the building of weapons, chemistry and armor benches (with a possible second level) and stores/trading posts. I took that, but really because fast travel can take one anywhere quickly, having workbenches for armor, weapons, etc. spread all over the place wasn't that beneficial. There are better perks.
Once you start getting an excess of weapons and armor, start armoring and arming your settlers. That way, when the settlement is attacked, they will either take care of most of the raiders before you get there, or at least, have a easier time of it after you arrive to help. Unlike companions, it seems like settlers don't deplete ammo; so long as they have some ammo of the right type for the gun you give them (let's say 10 rounds, although 1 is probably enough), they will be able to fire it forever. They also don't seem to switch weapons, so giving them more than one weapon is a waste. Just hit your action key/button (E on the PC by default) and trade them what you want to wear. Then just point to the item in their inventory and hit the equip button (T on the PC by default). Just trading the items to them is not enough. You have to have them equip the armor and weapons explicitly.
Especially give your provisioners decent armor and weapons. They will have to fight every enemy encountered along their route. Unnamed enemy's periodically respawn, and those enemies' level increases with your level. It seemed to me like the settlers and provisioners get some type of bonus to armor and weapons. It wasn't unusual for one provisioner to take out three or more super mutants by themselves. I would often come across a provisioner or two in a battle with the local baddies. Many times, I would lend them a hand, but they seemed to be doing fine on their own. In fact, it often seemed they only started doing badly if I helped, which I suspect is an attempt at making the player feel more needed in that situation.
That said, provisioners can and will be killed. I came across several corpses of my provisioners as I was traveling. I'm not 100% clear on what happens after a provisioner dies. The first time it happened to me early in the game, the supply line was cut off and I had select and equip another settler to take their place in order to get the other settlement's supplies to appear again. However a couple times later in the game, I ran across provisioner with nothing but a pipe pistol, nine .38 bullets and no armor. I never sent out a provisioner without equipping them first, so I think that a provisioner died and after some time of me not noticing, a random, unassigned settler was chosen to take their place. I also noticed that near the end of the game, some of the supply lines that I was sure I had established didn't exist on the map any more. I had enough overlapping supply lines that it didn't matter. I had on the order of 25 settlements active by the end of the game and so many supply lines, I seldom wasn't able to spot a provisioner from where I was standing anywhere in the world (unless I was along the map's edges).
When a settlement is attacked, some of the crops, generators, water pumps, etc. may become damaged and either work at a reduced output (defenses) or completely stop working (defenses and plants). Some of the settlers might be killed as well. How many items get damaged (or settlers killed) depends on if you respond to the plea for help and how long you take to do so (if you do help). That said, I did eventually come to witness the miracle of self-repairing defenses and self-repairing crops. The first time this happened, I thought I must have repaired that already. Eventually, I "caught" a turret becoming repaired without me doing it. I later noticed crops doing the same thing. I believe that if you harvest crops and put them in the workbench, crops will automatically get replanted from the supply (and drain the supply). Likewise, if you have enough raw materials in the workbench to repair turrets and generators, they eventually repair themselves and start working.
An extremely useful game mod for working with Settlements is called Spring Cleaning. Several of the settlements have a mostly destroyed and definitely unusable building or vehicle right in the middle where you would be most likely to build. For some reason, those items are often not able to be scrapped. With this add on, most of them are. A lot of the time, that extra scrap is wood and concrete, which is exactly what's needed to make elevated floors, walls and roofs (unless you prefer using metal buildings anyway). You can even use it to clean of radioactive barrels thereby rendering the immediate area harmless.
I did spend quite a while building up my own place in Sanctuary. I took one of the basic platforms leveled off by scrapping one of the completely collapsed buildings and built on top of that. What a waste of time. Really, just a complete fun waste of time.
Bugs: Definitely a Bane
In any game of this magnitude, it's hard to catch every glitch. In fact, I only managed to get myself helplessly stuck a few times in the outside world and only one or two times when inside. Getting stuck outside is easy to recover from by just fast traveling to the nearest location. Getting stuck when inside is more problematic. There, if I couldn't wiggle free, I had to reload from the last save point. All I have to say here is Quick Save is your friend. Get to know your friend well. It's hard for me to even count these as bugs.
The first actual bug I encountered early in the game's story continued to occur every once in a while throughout my play through. The bug was that my gun would occasionally just disappear. The aiming recticle was still there, and the gun still fired, reloaded, etc. I just couldn't see it, so it wasn't easy to see which gun I had selected. Sometimes that matters - missile launchers aren't a good idea in a tight hallway. Just switching weapons would sometimes fix the issue. Other times, I had to save, exit (to at least the menu screen) and re-enter the game. As bugs go, it wasn't that bad and was easy to recover from.
I took screen shots of a number of graphic clipping and NPC path bugs. Most of these are self explanatory.
It seemed apparent to me, that most of the alpha and beta play testing in Fallout 4 was in the first 80% of the game. Up to that point, there were some minor glitches, but no show-stopping bugs. During the last 20% or so of the game, however, I encountered multiple bugs. Some of these were absolute game killers in one form or another.
After I had made my faction choice (I picked the Railroad), I encountered quite a few bugs. I wonder if it was because few beta testers chose that path. Again, this was about the last 20-30% of the game. The bugs I encountered included: (not a spoiler to heavy spoilers - each bullet point rated separately)[spoiler]
(not a spoiler) Occasional random lockups and crashes to desktop. I learned to Quick Save a lot.
(not a spoiler) A vertibird (helicopter) that I had attacked and disabled flew underground rather than crashing. It got stuck. I couldn't attack it, and it didn't move or die. I fast traveled to Sanctuary and then back. The vertibird was back in the air. I disabled it again, and it happened again. It finally blew up the third time it crashed into the ground.
(Medium spoiler) In one of the quests, I am in the Mass Fusion building and am taking a elevator. Suddenly, almost all the walls disappeared. (See the pictures below.) I was being accompanied by a scientist and I watched her appear from above trying to get in where the elevator should be and then zip by me falling to her death. She did it over and over again. It would have been funny except I had to reload from the last save point.
(Heavy spoiler) While setting up the charges to destroy the Prydwen, Deacon went hostile ... and invincible. I don't know why he went hostile. I'm sure it was something I did, but I don't know what. He stayed hostile even after the mission ended. I had to reload from when we first landed on the Prydwen to fix it, which cost me about an hour's worth of progression. On my re-play through, I just ran through, set the charges and ran out ignoring some cool loot I found my first time through. I was too pissed off to do all that again.
(Medium spoiler) While on the Prydwen (the first time), I ran across a named cat NPC (Mr. Eggbert (?)). The cat - because it could see me - kept me in combat. I couldn't kill it, nor could I get it to go away. The cat also caught me stealing. Why a cat would care, I don't know. This one did.
(Heavy spoiler) I was starting the Nuclear Option quest (Railroad faction) and when I teleported in, the Institute was deserted. I thought it was part of the quest - the natives are alerted and hiding. It wasn't. I was supposed to speak to a synth named Z1-14 as part of the quest, but that part of the quest was marked complete when I entered the Institute, and the elevator I needed to use to get to him was locked. I assumed I just needed to complete something else, and after running around for an hour, I finally came to a place where I knew I had to go, but couldn't get there. I reloaded from the point where I first teleported into the Institute, but this time, there were people everywhere, I could use the elevator, and the place that I finally got stuck at was a place that I should have been using coming from the opposite direction. Wasted about an hour that time.
[/spoiler]
Since most of these required me to reload the game or at least my last save (thus losing any progression since the save), I was a bit miffed, to say the least. I was beaten into Quick Save often mode pretty quickly.
Game Mods
User-written modifications (or just "mods") for games are pretty common. Fallout 3 and Fallout: New Vegas supported hundreds of mods that added new characters with their own quest lines, new weapons, better graphics and tons of other new features. Many of those were equal to the quality of the original game. Fallout 4 is no exception, however, I haven't seen the same depth in the mods yet, which is most likely due to the fact that the official tool for creating mods (called the "Creation Kit") hasn't been released yet (As of February 2016), but is due out in May 2016. That doesn't mean there aren't some really useful/fun ones out there already though.
The best way to install or uninstall mods for Fallout 4 is by using the Nexus Mod Manager. The mods that I used were:
More Where That Came From - Diamond City Radio Edition - Adds over 100 songs to the Diamond City Radio play list. They don't have lead ins and talk over parts by Travis "Lonely" Miles, of course, but the picks seem a very good match to Fallout 4's other tunes.
Configurable Power Armor Fusion Core Drain - Decreases the rate at which fusion cores are drained by power armor. The last thing I needed was another thing to manage in Fallout 4. I wanted to be able to use my power armor any time I wanted to, so I used this mod and set it to drain at 5% of the normal rate. At the end of the game, I had hundreds of fusion cores, so maybe this wasn't all that necessary.
Armor and Weapon Keywords Community Resource (AWKCR) and Armorsmith Extended - Together these two added the capability to wear every item you would expect to be able to be work under armor to be worn under armor. It also adds new armor modding slots. I came up with some really wacky armor combos this way. I had hats with more armor than most combat armor. Finally, I could wear bandanas with helmets.
Spring Cleaning - This is a mod I discovered late in my play through, but I wish I had found it sooner. It allows many of the trash and brush items in settlements to be scrapped that otherwise couldn't be. If you bother with settlements, you find some that have a bombed out vehicle or building right were you want to build. In most cases, this mod will let you scrap that item. Finally, you can clean up the 200 years worth of crap that every settler before you seem to be fine with leaving laying around.
Configurable New Dialog - English Version - Changes the dialog UI from a few words to the full dialog string, so you don't get something you weren't expecting as a response.
Lowered Weapons - This simple mod just has the character in the game lower and fold the weapon across their chest unless they are actually firing it. This gets the thing out of your field of view in first person.
Value Per Weight Indicator - Divides the value of an object by its weight and displays that in the UI for the item. Gives you another statistic for deciding which items to keep an which to drop once you get loaded down.
Rock On - Adds prettier/more realistic rock textures to the game. This game has a whole lot of rocks.
Craftable Ammo - Brings back the ability to craft ammo from the raw materials you scavenge along the way. It lets you set the amount of ammo returned by each recipe, so you can make it ridiculous. Ammo becomes less of an issue the further in the game you progress, but this is very helpful earlier in the game. It also keeps you from wasting skill points in the finding extra ammo when looting skills.
Craig Prall
Sat, 03/05/2016 - 11:33
World of Warcraft: What New Players and Parents Should Know
World of Warcraft: What New Players and Parents Should Know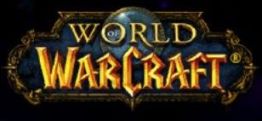 One of your children has been after you for months to let them buy and play World of Warcraft (or "WoW" as it's generally called). "All their friends are doing it." They're relentless. You managed to put it off for months, but hope against hope, the issue didn't just go away. Maybe you've even said "No!" but the question surfaces again, so you know they're serious. All you've heard are bad things about this game or online games like this one. I wrote this article to both allay some fears and simultaneously confirm others (along with giving some hints on how to control or diminish many of them). Does that sound odd? That's OK. This is a unique game in an interesting industry.
On the other hand, maybe it's you that's been hearing the buzz from friends and/or family and you're considering joining yourself. Perhaps it's both you and your children. WoW is one of the games that can be played - and played well - by several members of the same family, even those in different age groups. This article has been written for parents with children asking to play WoW, but most of the information here would be useful to any new player. If that's you, read on, but substitute "you" for "your child(ren)."
If you're the parent of such a child and you came here hoping to find the article you could point to and say, "See! This is why I won't let you play!" then you're about to be disappointed. If, on the other hand, you are the child whose parents have refused to let you play World of Warcraft, and you were hoping to point to this article and say, "Look! It's all good!" then you're going to be disappointed, too. The point of this article is to tell parents who don't play the game (and their children who aren't playing yet) what they and their children should expect and be aware of. There are both good and bad aspects to the game - much as there are in any worthwhile endeavor.
Disclaimer: Off and on, I have been an avid WoW player. I played for almost five years, but I'm not currently playing for reasons that I will get into during this article. Some of my information is undoubtedly going out of date, but the gist of my points should still be true. I did not play WoW with either of my two children nor did I watch them play WoW. They did play Everquest, Everquest 2 and Star Wars Galaxies before I started playing WoW. During my WoW playing years, they were both in college and simply didn't have the time to play. They knew it and I knew it. That's an important thing to be able to recognize. I played WoW alongside children and adults; their ages ranged from 12-13 years old to those in their late 60s.
Copyright Notice: While I took most of these screenshots myself, Blizzard would maintain that they are still the property of Blizzard. Who am I to disagree? Assume all shots of the game are copyrighted by Blizzard. World of Warcraft™ and Blizzard Entertainment™ are trademarks or registered trademarks of Blizzard Entertainment, Inc. in the U.S. and/or other countries. For screenshots taken from other sources, assume they are copyrighted by their respected sources.
World of Warcraft Is Much More Than a Game
If, as a parent, you can't understand why the World of Warcraft mantra seems to be repeated louder and longer than expected, let's start this way. WoW is not just another computer game. WoW is an industry. The number of subscribers peaked in excess of 12 million and as reported in this Gamasutra article, may have been in excess of 13 million. The numbers home come down from the peak and estimates are now in the 7 million range (Nov 2014). Compare this to the number of people that play fantasy football, which is estimated to be 33 million in 2014. If someone you know work mentions that they play fantasy football, it barely raises an eyebrow. If the same person mentions they play WoW, that admission is generally met with some surprise. It shouldn't be. Depending on what numbers you use for the math, at the height of WoW's popularity, any given person was about a third as likely to be playing WoW as they are to be playing fantasy football. When your child said all their friends are "playing it," quite likely many of them actually are.
My hope is that parents will read this article and make an informed decision about the conditions under which they will let their children play WoW (if any). My fear is that parents looking for an excuse to bar their children from the game will skip right to the bad and ugly parts and ignore the good. Shame on you if you are such a parent. You are doing your children a disservice by doing so.
I have the opposite fear as well. That is that parents will allow their children to start playing WoW without having any idea what that entails. After all, it's just another computer game, right? WoW has both good and bad aspects. My belief is that the good outweighs the bad, but that's no reason to make believe that the bad doesn't exist. The rest of this article will go into several aspects - both good and bad - of the game.
Craig Prall
Fri, 11/23/2012 - 19:22